Kaspersky Anti-Virus 9.0.0.463 | Idioma: Español Latino | Licencia: Full | 61,7MB
Kaspersky Anti-Virus 2010 es una nueva generación de soluciones de seguridad de la información. Su Configuración flexible permite a los usuarios adaptar completamente Kaspersky Anti-Virus a sus necesidades específicas. Es una de la mejores aplicaciones para la eliminación de virus, gusanos, spyware, adware, keyloggers y rootkits. La protección que ofrece Kaspersky Anti-Virus 2010 es en tiempo real, por lo que es capaz de detectar amenazas para el sistema durante la navegación a través de Internet, sesiones de mensajería instantánea, mensajes de correo electrónico y otros.
CAPTURAS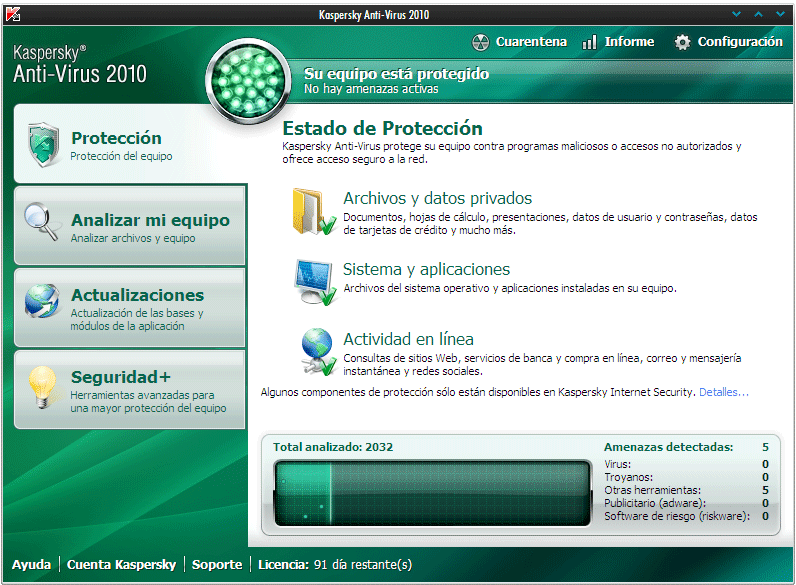 CONTRASEÑA:
http://todo-compartido.blogspot.com/
This entry was posted on October 4, 2009 at 12:14 pm, and is filed under
Antivirus, Software
. Follow any responses to this post through
RSS
. You can
leave a response
, or trackback from your own site.